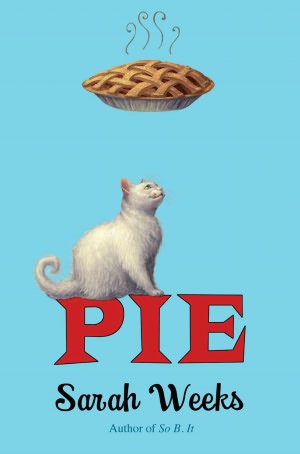 Pie
Sarah Weeks
October 2011
When Alice's Aunt Polly, Pie Queen of Ipswitch, Pennsylvania, passes away, Alice is shocked to find out her inheritance: Lardo, Aunt Polly's beloved cat. Even more shocking is that Aunt Polly has left her prize winning pie crust recipe to Lardo! Suddenly, mysterious things start to happen: Polly's pie shop is broken into, and Lardo disappears. Alice must discover what is going on and save her aunt's precious cat.
One of my favorite children's authors has done it again. Pie is a charming story about loss and friendship, family and, naturally, pie. With a recipe at the start of each chapter, I wanted to try my hand at pie making. And, yes, the end made me cry! Don't you just love a book that makes you cry?
Buy it now at Barnes & Noble.