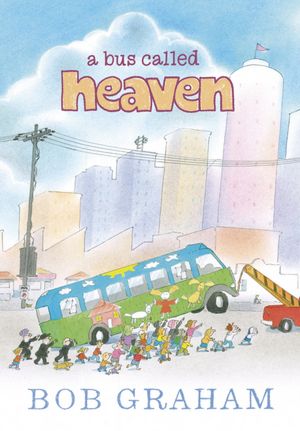 I just read the most amazing story.
A BUS CALLED HEAVEN
by Bob Graham (2012) is a charming picture book about a community that is forever and completely changed when a bus is abandoned on the side of the road. Where many see an old decaying and falling apart bus, a young girl sees beauty and promise! With her encouragement, the bus is turned into a recreation center/meeting place. Eventually the entire neighborhood is vested in the bus. When their bus comes under attack, the people come together to save their beloved community center!
As we start a new year and work on creating a community within our classrooms and our schools, this book would be ideal for discussions. What makes a community? Were the people a true community before the bus? How did they change with the introduction of the bus? Are we a community or just a classroom full of people?
Let me know if you check this book out and how you use it in your room!
P.S. ~ My room is DONE (yay!) and ready for Open House on Sunday! But I forgot my camera at home today, so pictures will be coming soon! It's GOOD!