For this part of the series, I wanted to focus on Science books. This year will be only the second year I have ever taught Science, so I'm still learning about great books to use in my classroom. Here's what I've found so far:
What Do You Do With a Tail Like This?
is a great book about adaptations. This one was recommended by
The Science Penguin
. If you have not seen this fantastic blog, go now! It is chock full of great ideas for Science teachers.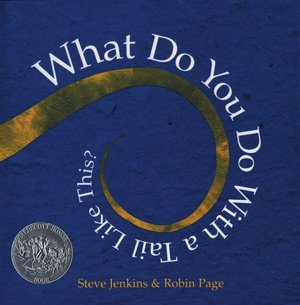 This book is fairly simple in its layout. On every other double spread there are, for example, five noses. The following page shows the animal who belong to each nose and what it's used for. I know last year, it was difficult for students to understand the difference between an adaptation and speciation. This will be a great reference to refer back to again and again as we continue through the chapter. Love it!
--------------------------------------------------
I found this next book indirectly through Nikki over @
An Uncommon to the Core Teacher
. She had mentioned a (super stinking cute) book called
17 Things I'm Not Allowed to Do Anymore
. Well, right next to it was another book by the same author that I cannot wait to use in my science class.
11 Experiments That Failed
is hysterical! The little girl who narrates has performed many experiments that are just plain silly. Some of my favorites: "Can a washing machine wash the dishes?" & "Can a kid make it through the winter eating only snow and ketchup?"
Even though her experiments are ridiculous, the young scientist uses all the steps in the Scientific Method. From hypothesis to question to materials to procedure to conclusion, she doesn't stray from solid science. I think this would be a great book to include when students are asked to create their own experiments. I'm going to recommend it to the 4th and 7th grade teachers as they begin to organize their Science Fairs this year.
As always, click the book covers to buy from Barnes & Noble.