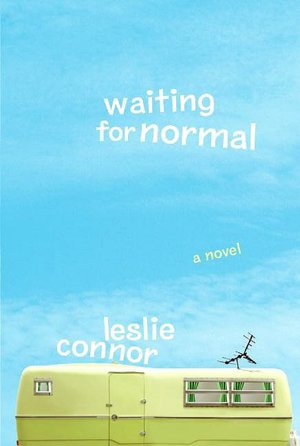 Waiting for Normal
Leslie Connor
February 2008
From Barnes & Noble:
"Addie's stepfather, Dwight, has always been the responsible one in the family. But after he and her mother divorce, and he gets custody of Addie's two younger half-sisters, it's up to Addie, a sixth-grader, to keep order in the tiny trailer that Dwight has found for Addie and her mother. While her mother disappears for days at a time with her new boyfriend, Addie cultivates friendships with people she meets at a neighboring convenience store."
Through all of her mother's absences and surviving on her own, Addie remains optimistic, honest, and kindhearted. She is resilient and resourceful. Ms. Connor has created one of the most heartwarming heroines I have read. This poignant novel examines the often unnoticed plight of children who are neglected by their caregivers. Simply told, and with touching moments that are not easily forgotten, Waiting for Normal is unlike most children's literature in its realistic, not always sunshiny tone.
I loved this book! I finished it a couple of days ago, and I can't stop thinking about Addie. Unfortunately for me, I don't think it's for most 5th graders. But the middle school girls at my school would love this, and would be fascinated I'm sure by Addie and her mom. I will definitely recommend it to them when the new school year starts.